At Springshot, we've always had a vision of combining the entrepreneurial spirit of Silicon Valley with the mission of focusing on what matters most: people. It's been our primary goal to build a workforce optimization platform that genuinely engages and validates those performing some of the most arduous and backbreaking service jobs.
Over the last five years, we've been incredibly humbled by the thousands of travel and hospitality employees who have used Springshot to feel both seen and heard. We're proud to share that Springshot has now been recognized by technology innovators, venture capitalists, and travel industry peers as the best company of the Plug and Play "Travel and Hospitality" accelerator program.
Headquartered in Sunnyvale, Plug and Play is a vertical-focused startup accelerator and coworking space founded by tech entrepreneur, Saeed Amidi, who has invested in companies like PayPal, Dropbox and Lending Tree. Since 2006, it has created opportunities for thousands of entrepreneurs by giving them access to mentorship, networking and funding. After identifying the technology gap in the travel and hospitality industry, Plug and Play crafted a three-month program that was designed to mentor and accelerate the best up-and- coming technology and entrepreneurs in the space. It was immediately clear that they had struck a chord when over 800 companies applied to participate.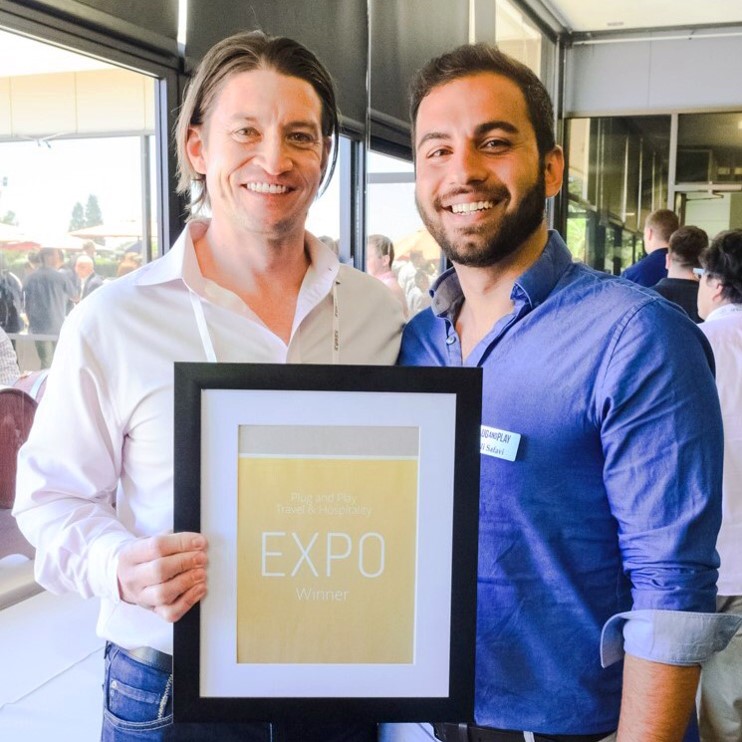 Plug and Play was then charged with narrowing the pool of applicants down to 40. Those 40 companies, including Springshot, presented to the Plug and Play team, with 20 being selected for the program. During the three-month period, the Springshot Team met with numerous airlines, travel companies, and investors, in an effort to gain further insight into the technology needs of the industry as well as exposure for its platform. The program culminated with an Expo, where each company had the opportunity to pitch their brand in front of airlines, venture capitalists, hotel brands, and online travel sites. After the presentations, attendees voted on their company of choice. Springshot was voted the winner.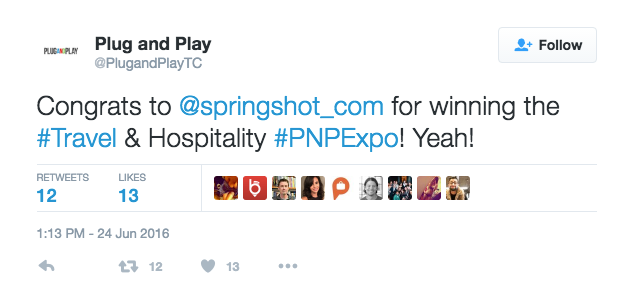 Being recognized with such a high honor is both humbling and validating. Why? Because our presentation focused on people, and that message resonated most. The Springshot vision has always been about delivering technology that allows companies to invest in employees first. When a company puts employees first, it creates an engaged and more productive workforce that delivers a winning customer experience. We're proud to demonstrate each day that workforce technology doesn't have to be "big brother," and when you connect, empower, and reward front-line employees, everyone wins.