Missions
Dynamic Workflows to Choreograph Your Crew
Collaboration is the key to operational success. Springshot lays the foundation through flexible and dynamic mission templates that generate synchronized work plans. It's user-friendly applications, voice and text features, AI and systems integrations provide the ecosystem to keep your team focused and connected.
Missions on Web App
Your Operation's Mission Control
Our web application provides managers and planners with a unified control panel to ensure operations run smoothly each day. Whether they need to build a schedule, dispatch a mission, talk with a colleague or find a piece of equipment, they'll have all they need to stay connected and engaged with their crew.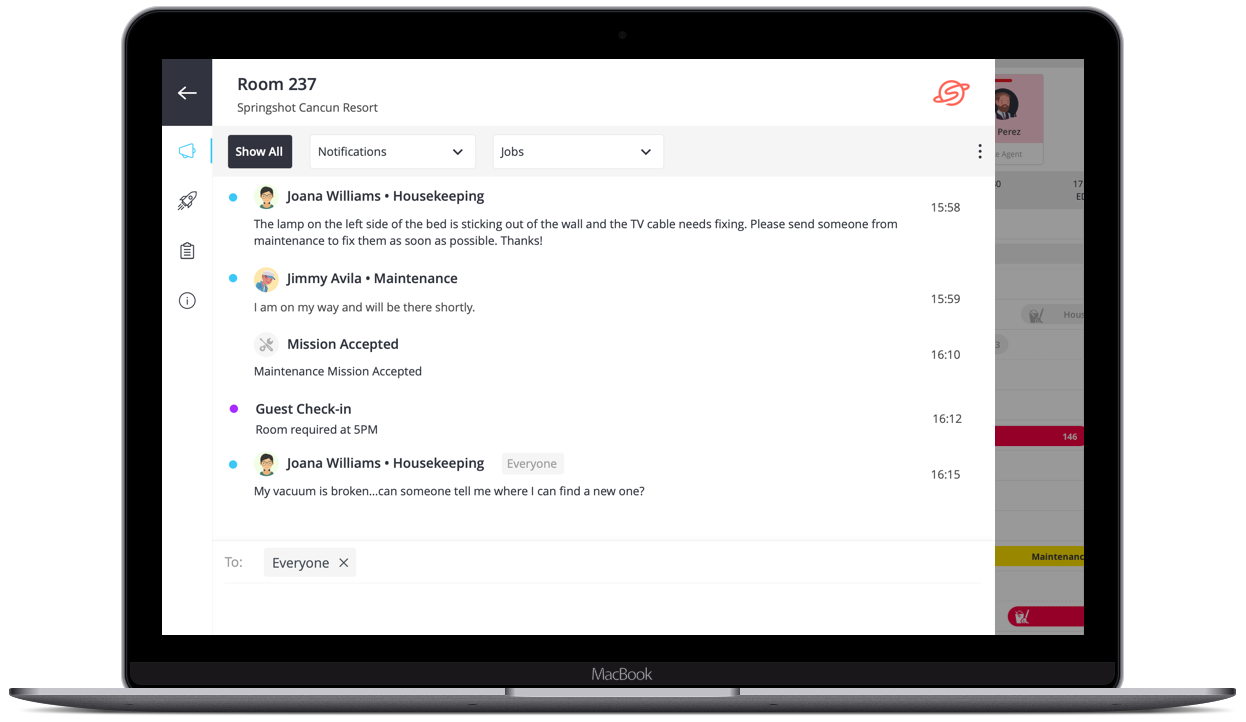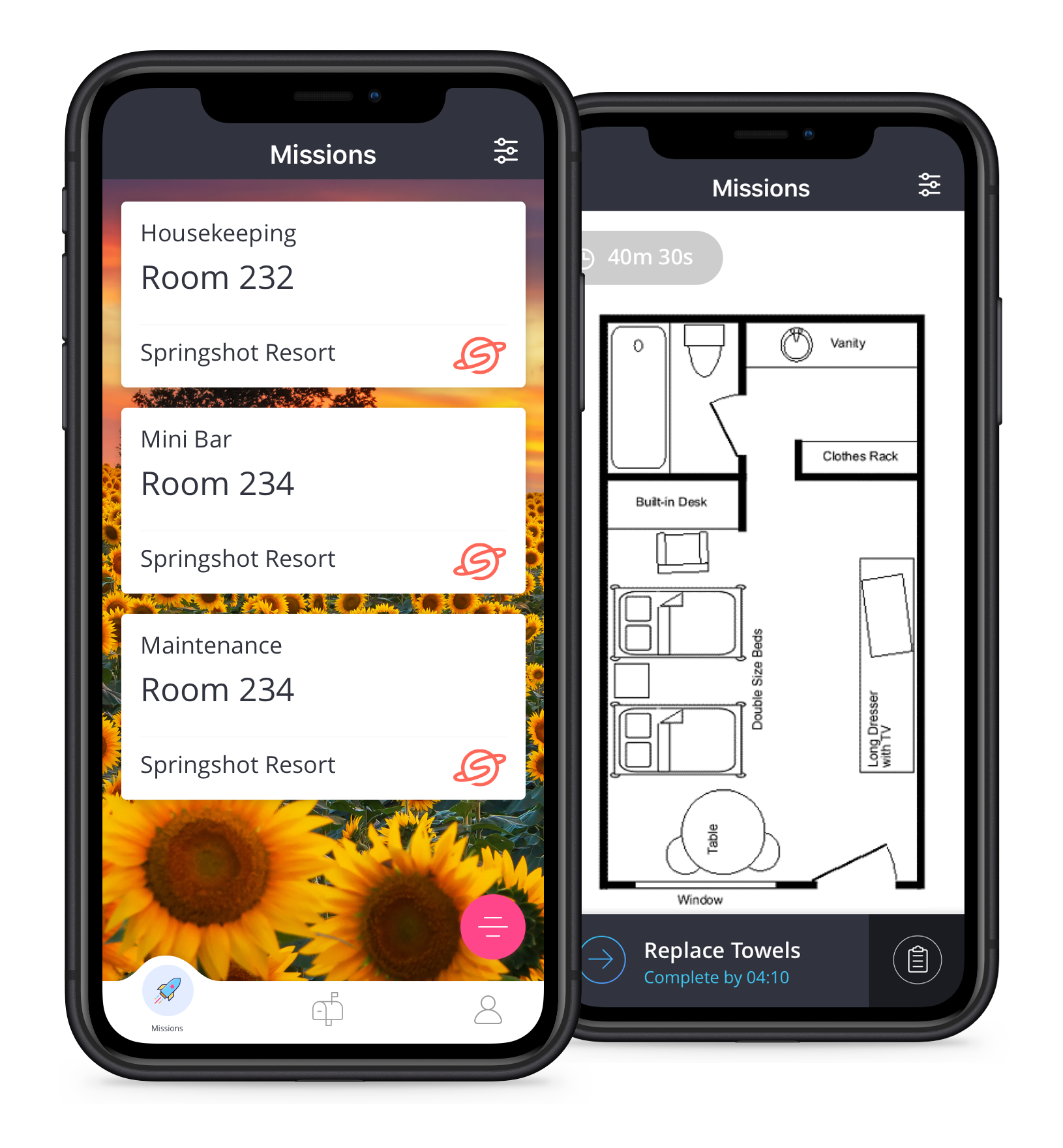 Missions on Mobile App
Activate Your Mobile Teams
With our mobile applications, it's never been easier to connect a distributed operation. With Springshot loaded onto their Android or iOS devices, your crew will receive and perform missions, document anomalies, connect and collaborate with their peers, review time-sensitive information and remain engaged throughout the day.
FORMS
Take Your Data to New Heights
Springshot Forms is a dynamic bi-directional platform that allows you to track, collaborate and predictively act on data in real-time. Perform full-scale audits, score performance and keep your entire crew connected with one easy-to-use solution.