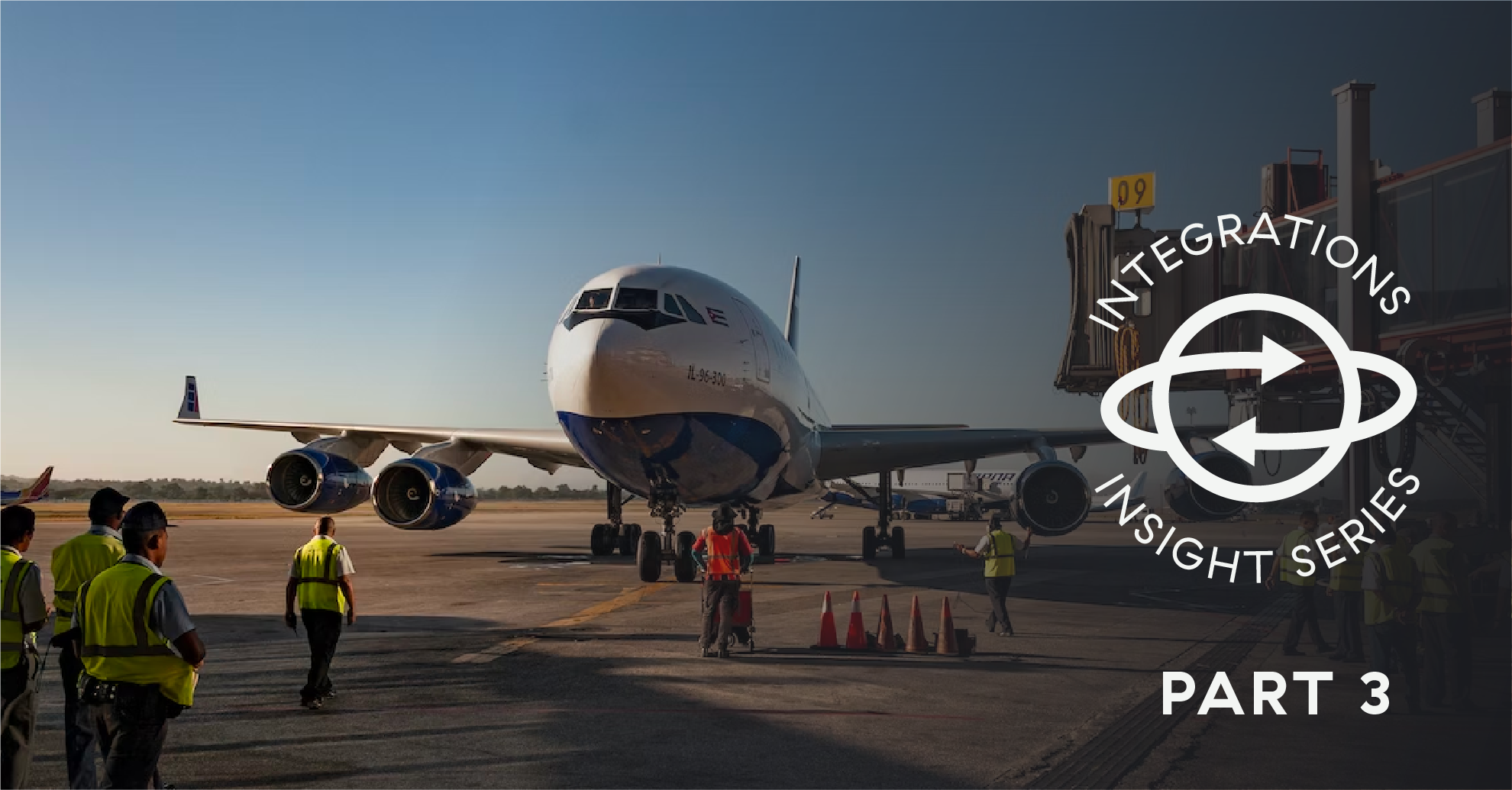 Over the last decade, we've been busy solving a foundational issue plaguing the technical systems that support airport operations: worker disengagement.
By disengagement, we're not suggesting frontline workers performing essential airport functions are disinterested, apathetic or are otherwise to blame. Quite the opposite. They've done all they can to keep pace as their work environments have radically transformed around them.
As airlines, airports and ground handlers have raced to implement technologies that track topics like aircraft movement, gate assignments, baggage, safety, catering, fueling and numerous others, technical product owners have spent minimal time studying how human workers will interact with these systems. Let alone multiple systems at once.
By disengagement, we're referring to the fact many of these systems are not thoughtfully designed to engage the human beings expected to use them. Workers using these systems may be called upon to interact with tens of thousands of data points per aircraft turn, which they'll receive in real-time, rapid-fire succession. We expect airport workers to cut through this clutter, limit their focus to key metrics and collaborate with colleagues to make minute-by-minute decisions that involve flying machines worth $100M. Yet, despite the time invested developing systems to direct people to take certain actions, little effort has been spent ensuring they would understand and engage with them.
Until now.
At Springshot, we care deeply for commercial aviation and the people that support it. We've committed the last eleven years to abstracting and standardizing the digital object models used to support airport operations. We've studied human-computer interaction in both clinical and real-world settings. We've applied leading visual and interaction design principles for web and mobile applications and have obsessed over every pixel and color in our interfaces. With our branding, design aesthetic and workflows, we've infused our platform with years of scientific research in various fields of human motivation to quietly and positively "nudge" our human users to take time-sensitive actions required by underlying aviation systems.
Our DNA is embedded with the empathy required to understand and appreciate aviation at its core. Springshot was borne from this deep-seated love.
This has never been more important than today. With the Great Resignation and the ongoing flux in retention in the airline industry, we know technical systems are absolutely paramount to helping teams connect, communicate, perform and work efficiently. Given airlines have invested heavily in well-entrenched, bespoke systems that support narrow aspects of operations, many of which are well-overdue for an upgrade, it's never been more important to find a scalable "single pane of glass" platform that unifies them all.
Our platform's thoughtful design is a layer that we take seriously. It's vital that our users immediately and inherently understand how to engage with our platform. If a new user cannot log in to Springshot and hit the ground running within minutes and with no instruction, we have failed. We've always made compassion a cornerstone of how we approach this connection. We know that our Gen Z audience — a workforce that grew up with mobile devices and has very specific ideas about how technology should look and feel — craves intuitive design for the technology they use on a daily basis. They've come to expect a human-centered design approach that feels natural in their day-to-day work and routines.
The number of Gen Z smartphone users will reach 66.5 million in 2025, representing 95.7% audience penetration, up from 78.3% in 2021.
Simon Hall, Basis Technologies
We simplify complex tasks into bite-sized information and thereby reduce the opportunity for users to become overwhelmed. One of the mainstays of our design is progressive reveal of information, a technique to improve comprehensibility by reducing information density. We unveil only the missions people need to see when they need to see them. Our goal is for workers to feel appreciated each time they complete a mission. For these reasons, we work hard to keep our design as fresh and intuitive as possible. 
 Our simple and intuitive visual designs mask the complexity that lies underneath. Our obsessive focus on the end user has uniquely positioned Springshot to serve as the unification layer across multiple aviation systems. By understanding what information users need, at what time, in what design paradigm and across different use cases and functions, Springshot has emerged as the leading candidate "to put it all together" for the frontline worker. "We increasingly live in an age where technology is called upon to simplify operations, improve collaboration and retain employees," said Doug Kreuzkamp, Founder and CEO of Springshot. "Thanks to Springshot's intuitive design and ease of use, there are no unknowns and potential anxiety and stress melt away."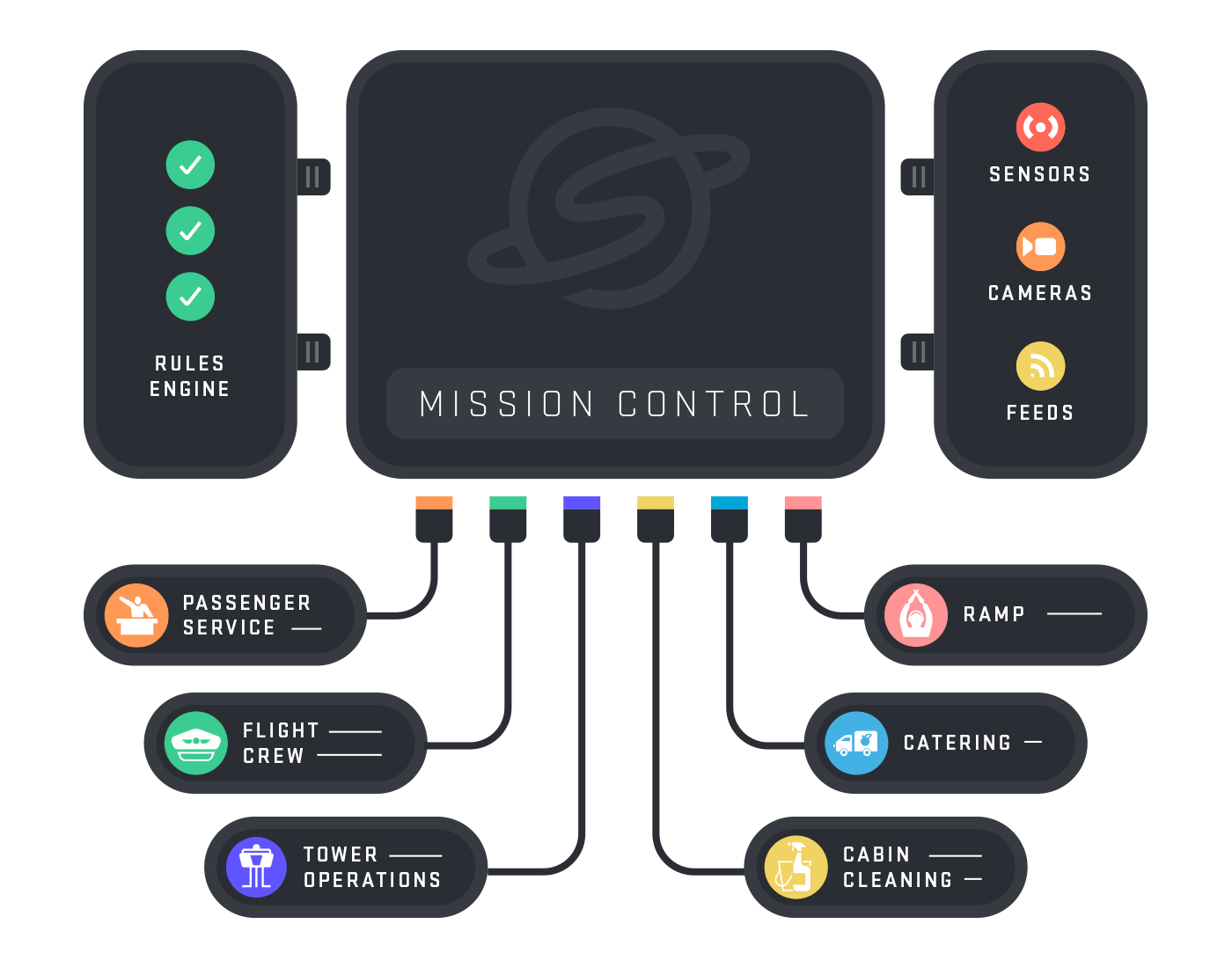 Springshot automatically connects all of the communication tools, feeds and functional applications needed to run critical daily missions. We welcome any existing above and below wing technology partners into our platform, including heavy optimizers, AI or sensor equipment providers, time and attendance tools, intelligent machinery vendors and more. We connect to data flowing from tower operations, catering, ramp services, facilities and gate and ticket services to ensure smooth operations, ensuring bags are loaded onto planes, seats and restrooms are cleaned, catering is ready to go, jetways are moved into place, planes are fueled and so much more.
In a few weeks, we'll explore how Springshot's robust integration capabilities have been called upon to support Spirit Airline's operational strategies across its entire network of 90+ stations. We're excited to showcase how we're helping Spirit better manage their airport operations, minimize delays and enjoy a better ROI on technology investments. We'll also highlight the powerful partners plugging into the Springshot platform to optimize aviation operations. Stay tuned!