An aircraft is an airline's greatest asset, and that asset generates revenue only when it's in the air transporting passengers to their next destination. It's no surprise that the goal of every airline team member – from gate agent to baggage handler – is to quickly prepare each aircraft for its next flight. With flight delays alone costing airlines around $8 billion per year, it's imperative that airline operations run smoothly.
Avianca, South America's second-largest carrier, knows the importance of having the right crew available at exactly the right time to make this possible. When Avianca needed to optimize its workforce and gain complete visibility into gate-level operations, Springshot emerged as the solution to give the airline the right tools to keep flights running on schedule.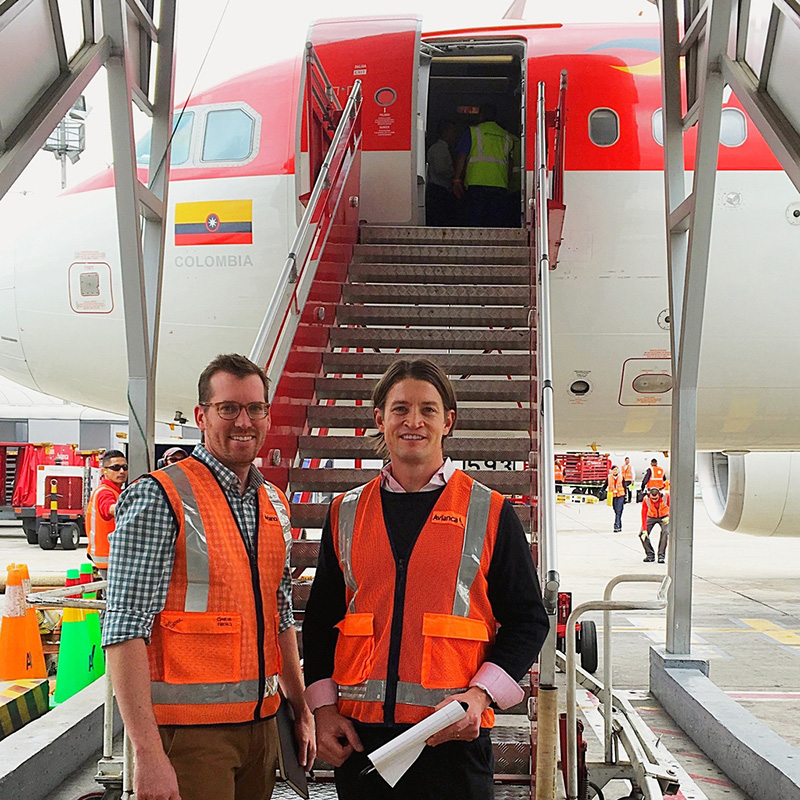 Headquartered at Bogota's El Dorado International Airport (BOG), Avianca must keep aircraft moving on time at one of the busiest airports in the world. "Above the wing" employees focus on indoor operations, which include ticketing and terminal needs. "Below the wing" ramp agents marshal aircraft into the gates, clean planes, dispose of sewage, refuel, load baggage, and transport catering. A shift lead is assigned to each incoming aircraft and that person is responsible for all ramp agent activity until that flight takes off again. Previously, shift leads would manually report information to terminal managers, but information was delayed, making it difficult to make necessary adjustments before issues would arise.
With the project Avianca is launching with Springshot, terminal managers will have the ability to identify time critical activities by shift leader, flight, and all ramp personnel for every Avianca aircraft that passes through BOG. Information will be reported in real-time directly to Avianca's Hub Control, where team members can isolate where operations are most prone to fail by flight, market, or gate. Hub Control team members will be notified automatically of potential issues to which they may respond proactively to avoid costly delays. With Springshot, Avianca's planes have a higher probability of running on time, which keeps more flights in the air and generating greater revenue for the airline.
Avianca is a forward-thinking airline looking for forward-thinking operations to match its corporate vision. Springshot is proud to provide the right technology to meet Avianca's needs.