When Numbers Align: Tyrone Duncan is living life bu the numbers, and those numbers are creating a full and vibrant story.
3, 13, 17, 5, 19, 1500, 3, 26, 715, 1000, 8, 1. To a bystander, this may seem like an unsolvable cipher or a math teacher's idea of a cruel joke, but to Tyrone Duncan, each number is the symbol of a milestone along life's journey. These are numbers life has handed him; numbers he's folded into his pocket ever-so-carefully and carried with him to the next stop along the way. They represent birthdays, anniversaries, events – but they are only meaningful in context. When looked at in the context of the larger story, these numbers show a life ordered more perfectly than the one he would have chosen for himself. Now, with each number firmly in hand, this Maui-based airport Team Leader is living the Hawaiian dream with his family by his side.
"Numbers have always meant something in my life. There's a song by the Temptations called "Papa Was a Rolling Stone." The lyrics read: "It was the third of September, that day I'll always remember, yes I will. 'Cause it was the day, that day my daddy died." That was my daddy, and we lost him on Labor Day."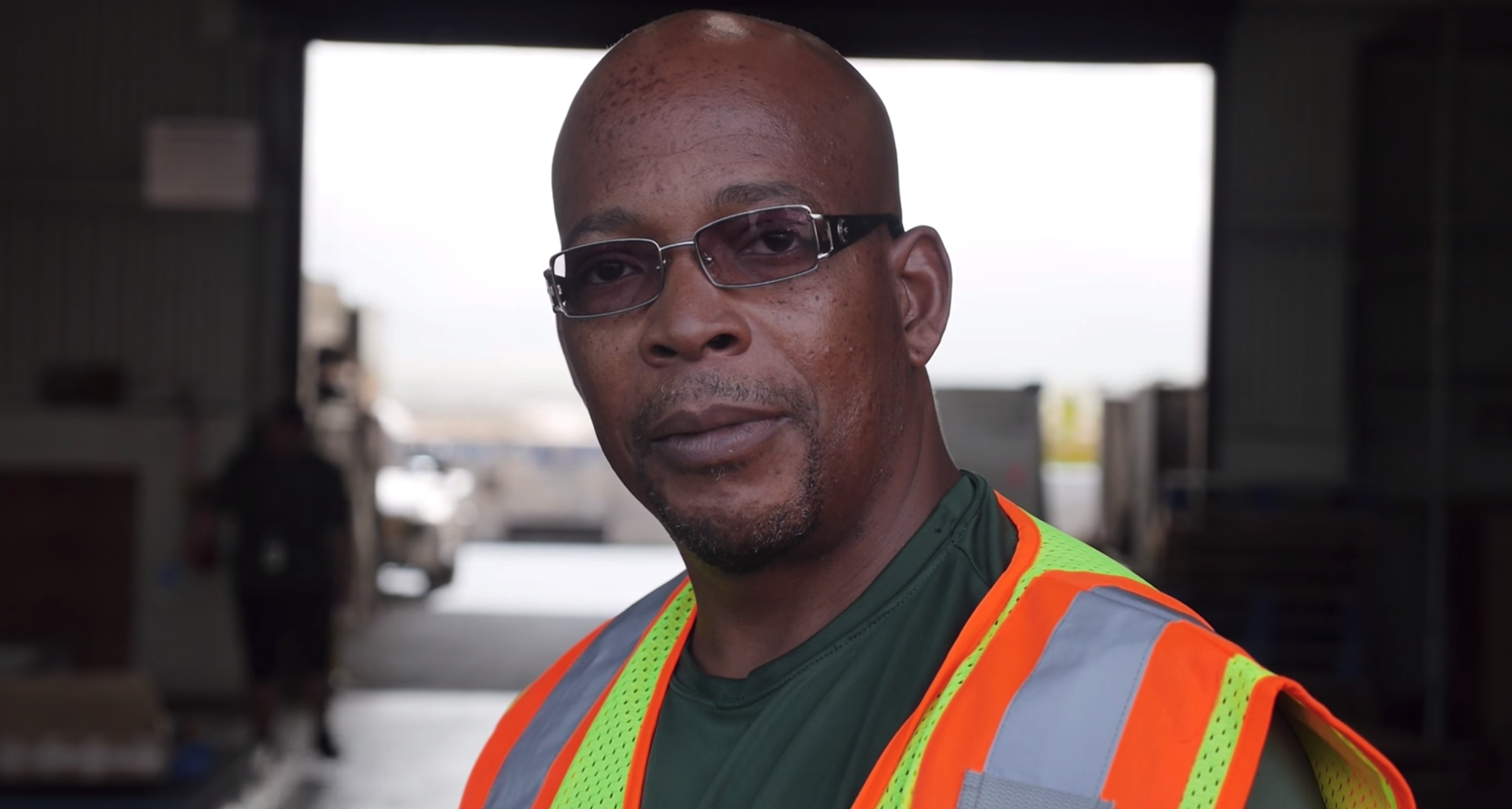 Tyrone Duncan was born in Kansas, and he moved to Atlanta when he was a young boy. It was in Atlanta that, on September 3, his father died the day before he started high school. He was just 13 years old when he became the son of a widow now raising three children alone. Atlanta is also where the kid who loved to draw attended the Art Institute, where he began a 17-year career working at Kroger, and where his extended family still resides. Atlanta is home; and that home served him well when he found himself a single dad to a five-month old daughter and 19-month old son. His mother stepped in to help raise his two children, both too small to know that Grandma had now become Mom. To support his family, Tyrone took on a second job as a chef during the 1996 Olympics, unknowingly demonstrating a work ethic that would inspire his two small children.
Sometimes, seemingly innocuous events can pivot one's life in a direction that is far beyond the bandwidth of the imagination. A few years ago, if someone had asked Tyrone where he would retire, he likely would have said Atlanta – but life had other plans. Every day, online gamers formulate a set of letters into words – much like Scrabble – and they lay those game tiles down on a virtual board against an unknown opponent. One day, that person was Tyrone, and his first play was a 1500-point word against a woman named Jennifer Gardanier, a Health Information Manager in Makawao, Hawaii. As soon as she took her turn, he messaged her, "Most people would have quit after a first word like that." Her response: "I'm no quitter."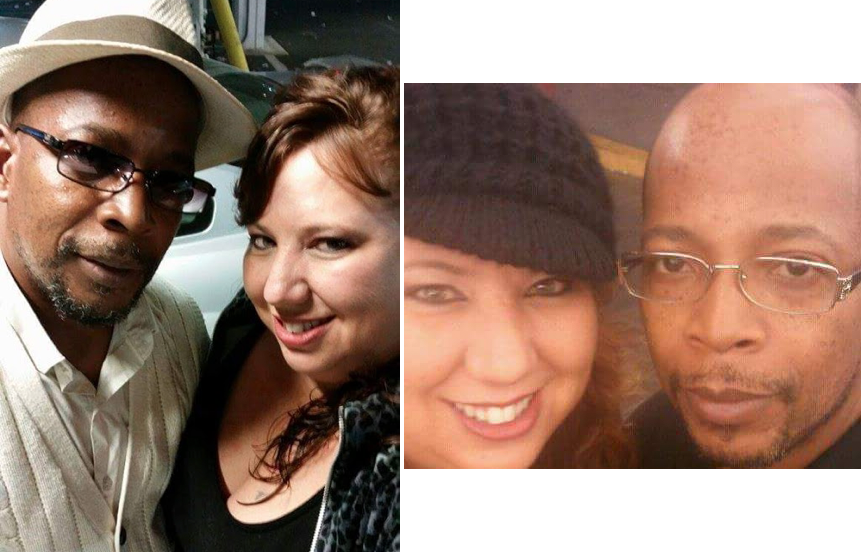 Intrigued, Tyrone started a conversation, and that conversation turned to many more. Soon after, Tyrone found himself meeting Jennifer in person and, ultimately, proposing to her the moment he arrived at the airport in Hawaii, his one-way ticket in hand. They now share a son, Tré, who is the third child for each. Always the workhorse, Tyrone splits his time between two jobs, one at the Maui Airport, where he does fleet work to maintain the aircraft, and the second as a cook at Outback Steakhouse. He's surrounded by more love, friends and family than he ever could have imagined, including his daughter, who moved to be with him in Hawaii on his birthday, January 26.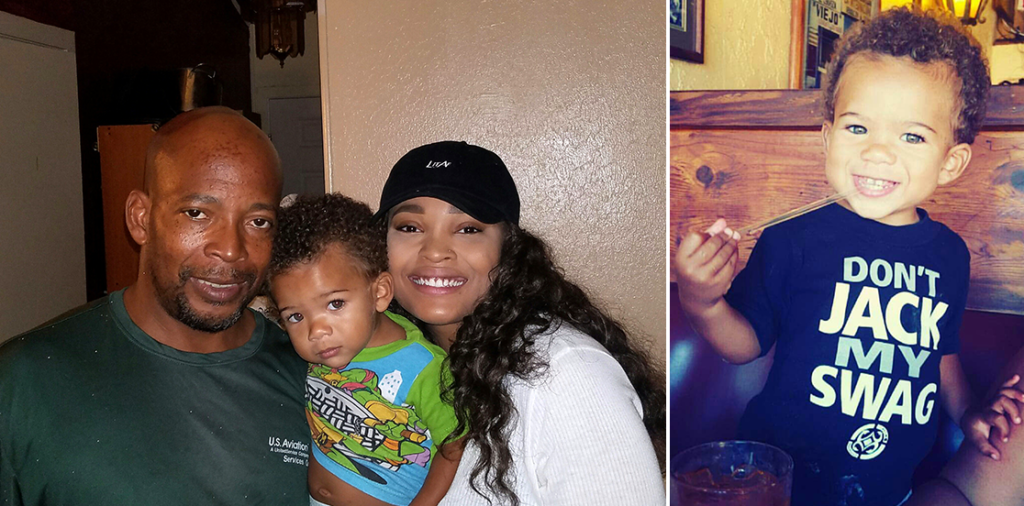 He has settled seamlessly into life and work in Hawaii, and life certainly isn't done handing him numbers. Maintaining an aircraft includes things like ensuring that seatbelts are in working order, wiping down tray tables, and cleaning the lavatories and dumping the waste. It's the last duty that workers shy away from, but that's the very duty that Tyrone decided to master. He did this for every plane that he worked on and, one day, he noticed that his aircraft count was fast approaching Hank Aaron's home run record of 715. Not to be outdone, he decided to aim for 1000 and, on the day that 1000th plane rolled in, his coworkers lined up to cheer him on as he marched himself into his own personal record book.
``I love living in Hawaii. Every day is Christmas and every night is New Year's Eve."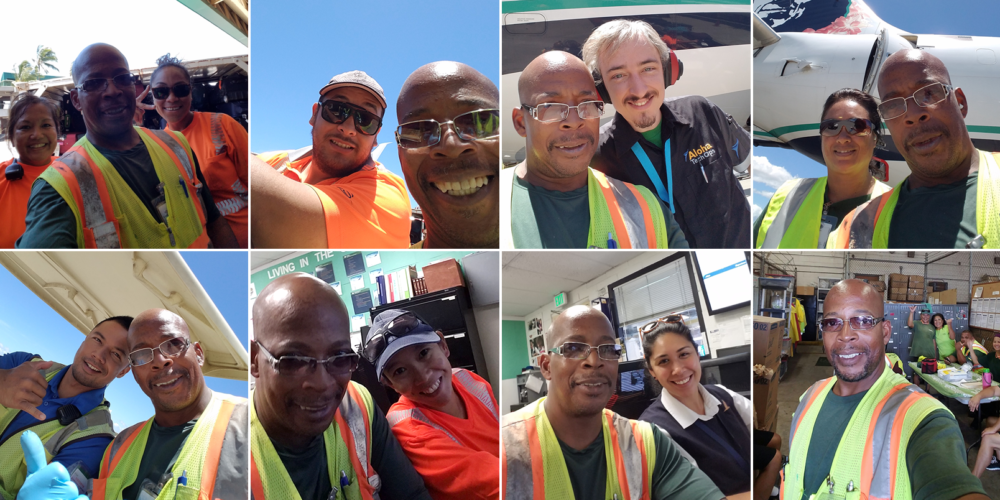 Recently, Tyrone started to draw again, and he drew a picture Tré when he was eight months old. Responsibilities don't often leave time for hobbies, and he's instilled that sense of responsibility into all of his children. His older son is now living in Pittsburgh and is a recent college graduate. He's the first of the family to earn a degree, and the pride in Tyrone's voice is evident when he shares the news. Investing in his kids was the right choice. He hopes that perhaps, some day, his son can join him on the beautiful island he now calls home. "People have to tell me to put my phone down because I'm always taking pictures," he laughs. "But there's natural beauty all over!"
It's clear that the artist in him still lives, and perhaps he will draw more often in the future. But, for now, he's happy to capture each moment in photos, and he's excited to see what the next number in his life will be.