Every day, thousands of people pass through McCarran International Airport in Las Vegas, Nevada. Whether it's going on vacation or visiting family, each person has a story to tell, and that is exactly why Luke Villamor enjoys working in the airport. As the Operations Manager for SAS Services, he sets up a game plan every single day to ensure that passengers have the wheelchairs they need to get to their next flight. Given his title, he knows the importance of a smooth, hiccup-free shift, which means he's often stepping in and pushing wheelchairs, when needed. While some people might be opposed to rolling up their sleeves and diving in, this is exactly where Luke thrives. This Hawaiian native is always looking for ways to build rapport and cultivate relationships, and sometimes relationships start with gate to gate transport.
"Sometimes, you learn a lot about a person in the 15-20 minutes that you are pushing a wheelchair. People tell me their life stories and I get to hear about different experiences every single day."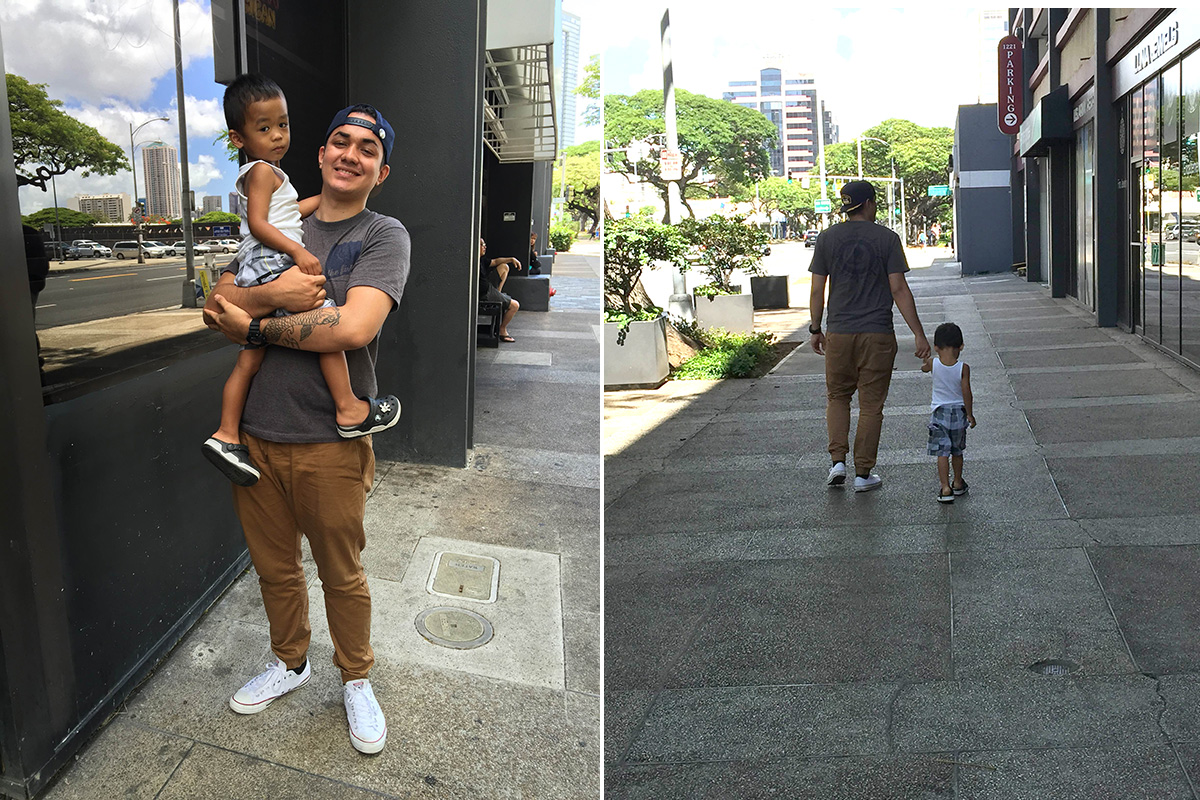 Growing up in Kalihi, Hawaii, Luke was always surrounded by family and friends. His personable and organized nature led him to work for SAS Solutions at the Honolulu Airport nearly two and a half years ago. During a shift, he helped push two elderly passengers who needed wheelchair rides from their gate. In that short period, he found out that they were high school sweethearts who had been together for 65 years. "No one stays together for that long!" Luke said. "It was so cool to hear how they met." The San Diego-based couple has a second home in Hawaii and, after their conversation that day, they remembered him every time they passed through. With the kind of disposition where perfect strangers feel comfortable telling him their life stories, Luke has built relationships that stretch far beyond his network of family and friends.
It's that very character that has served Luke well during his move from Hawaii to Las Vegas. His parents moved to Las Vegas to pursue bigger opportunities, and Luke and his younger brother soon followed suit. Faced with starting over away from the only home he's ever known, Luke took it all in stride. At 22, the Operations Manager title that he holds is typically reserved for people much older, but he's earned that title because he makes a concerted effort every day to build a strong bond with his coworkers. By building trust and respect, and going out of his way to invest in both his team and the people he meets, Luke has acclimated to the Las Vegas desert as seamlessly as possible.
"In Hawaii, I worked under another operations manager, so I've taken his knowledge and given it my own spin. By making myself approachable and working hard, I've been able to get to where I am today."
There is, however, one thing he really misses about Hawaii. "The beaches!" he laughs. "I've never seen any beaches that compare to anything in Hawaii. Not many people get to grow up in a place like that." He looks forward to his annual trip home to enjoy time with family and friends, as well as the opportunity to do some snorkeling or body boarding. In the interim, he gets his beach fix by making the drive to Los Angeles as often as possible. While the beaches don't compare to the tropical shores of Hawaii, they are a small taste of home for the now landlocked Hawaiian.
Now, as the former baseball player (left field) and avid Pittsburgh sports fan continues to forge new paths in Las Vegas, he's excited about the people he's met through SAS and hopeful that the Steelers can pull out a Super Bowl win. For now, he'll have to be content with the Penguins' Stanely Cup, which isn't so bad. "He's only 28," Luke says, referring to Penguins Captain, Sidney Crosby. "So he's got a few more good years left in him." At 22 and with the world at his feet, the same can be said about Luke Villamor.