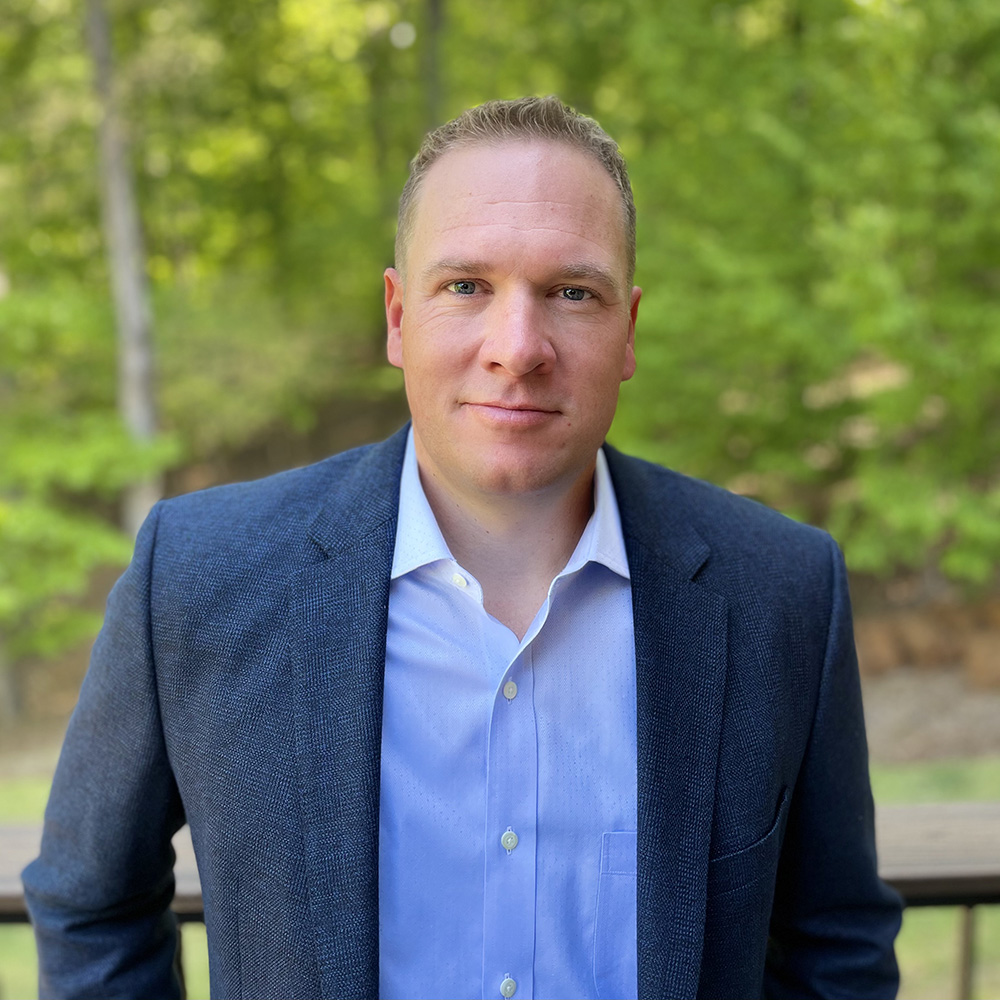 At Springshot, we're all about helping partners collect and operationalize data to increase worker engagement and accelerate digital transformation. To help our own company achieve new heights, we're excited to announce that aviation industry veteran Adam Taylor has joined Springshot in the newly-created role of Chief Revenue Officer.
Taylor begins on May 10 and will be headquartered in Atlanta, where he will lead our customer team and help elevate our platform to meet the increasingly sophisticated needs of those working in aviation, healthcare, live events, education, hospitality and other complex operations.
As an innovative and entrepreneurial 16-year airline executive, Taylor is uniquely suited to lead Springshot into the next 10 years and beyond.
"There's not a person who better understands the complexities of leading a dispersed workforce performing physical tasks, especially in dynamic and complex operations that involve dozens of supporting technologies and vendor business partners," said Doug Kreuzkamp, Springshot Founder and CEO. "Throughout his impressive career, both directing service delivery from the corporate office and leading matrixed supply chain operations from the frontline, Adam has shown what it takes to increase worker engagement and deliver value for all stakeholders."
Taylor will oversee our entire customer lifecycle, including the customer success team and business development. He will work closely with our Product and Engineering teams to scale Springshot to meet its customers' evolving needs.
Taylor is excited to use Springshot's mobile platform to help teams effortlessly collect data that answers critical performance questions.
"Technology should inspire, empower, and augment the mental and physical capabilities of the human worker, and I'm really impressed with the technological innovation at Springshot," Taylor said. "I look forward to being part of a senior leadership team who is passionate about driving performance, innovation and value to the most challenging and complex industries, not only through day of operations execution and engagement, but through the conversion of data into actionable information."
Taylor understands day-to-day airport operations and has spent a career building systems and teams that solve the same problems Springshot has addressed from a technology standpoint. Most recently as President of Unifi, the largest aviation services company based in the United States (formerly Delta Global Services), Taylor led the business through organic and acquisitive growth overseeing 24,000 employees across 180 airports. He focused on implementing human and technology systems that increase engagement, productivity and service levels while decreasing operating costs. This provided him with deep experience crafting enabling technology that supports workforce planning, recruiting and other operational needs.
Taylor, who holds an M.B.A. from the University of Georgia, has known Kreuzkamp for over 15 years, from when Kreuzkamp recruited Taylor from graduate school to enter the aviation industry at Air Serv Corporation (later acquired by ABM Aviation). Taylor then worked at Air Serv/ABM for 12 years in multiple leadership roles, culminating in the role of Senior Vice President of U.S. Operations, in which he led performance management, enabled technology, safety, training, process improvement and global customer account management. He oversaw 12,000 employees in 50 U.S. markets.
Taylor is a relationship builder with a vast business acumen and knowledge of operations. He has formed trusted partnerships with global customers of all sizes, including some of the largest aviation firms in the world and many growing companies.
It's clear his experience meshes well with our Springshot platform, which is configured to support increasingly elaborate workflows to collect critical operational data and activate data real-time for the user community. "The value of our platform is how we can easily make the necessary tweaks to help customers with their unique workflows," said Taylor. "We are experts, but we also listen, take that feedback, and integrate it into the product. It's our constant collaboration that sets us apart."
As a former Springshot customer himself, another compelling component to Taylor's experience is his deep connection with our platform. During his many years in aviation, Taylor implemented Springshot in a large U.S. airline's hometown operation to help save a critical business relationship. In addition, Taylor implemented Springshot to support another major U.S. airline's operations in its largest hub. In just two weeks, Taylor brought a large workforce online overnight with ease.
The world is becoming smarter and more efficient with how to leverage artificial intelligence," said Taylor. "Our customers' needs have evolved over the years, their demands have increased, and the requirement to be more sophisticated with integrated solutions around human engagement and technical systems are changing."
Springshot is more ready than ever to meet these needs with Taylor's expertise on the pulse of the market.
About Springshot
Springshot digitally transforms operations. Through its "Springshot" platform, the San Francisco-based software company helps teams perform repetitive tasks with greater speed and reliability. Its collaboration, task distribution, and performance management features help airlines, airports and ground handlers reduce labor expenses and costly service failures.
Springshot has a large and growing global footprint. Founded in 2011 by former aviation operators, the Company has master agreements with many of the world's leading airlines and aviation service providers and has recently expanded its footprint to include dynamic industries outside aviation like facilities cleaning, restaurants, healthcare and city management. In 2021, the company supported operations at one of the world's premier annual sporting events, the National Football League's Super Bowl LV.