This soon-to-be mother of two is working to build a better life for her family, and she wakes up (early!) every morning with a renewed resolve to conquer it all.
Often, our present lives don't look the way they did in our minds when we were planting seeds and tending dreams – but there are times when we look back at each individual piece that directed our paths, and suddenly life makes sense. Those tokens, picked up along the way, serve as reminders of the journey and make us proud of where we are today. This is how Arleny Perea-Nobles, a Dispatcher at SAS Services, feels about her life and mission every day. She's seen her fair share of ups and downs, but she keeps moving forward with steadfast resiliency.
Each morning at 3.45am, she arrives at work to organize and mobilize a team at McCarran International Airport in Las Vegas, Nevada. She is a dispatcher, and her team ensures that disabled airline passengers have wheelchairs ready and waiting to take them to wherever they need to go. She knows that if her team fails, passengers may miss their flights, wreaking havoc on an extremely busy airport. While it sounds simple, flight delays, gate changes or staffing shifts threaten to derail their ability to get passengers the wheelchairs they need. To avoid this, they must run a tight ship that is both nimble and organized. Some people might buckle under the pressure, but Arleny thrives on it.
"Just because life isn't the way you wanted it to be, it doesn't mean you give up. I've seen friends who are single moms, yet they still go to school and make something of their lives. It may be harder than planned, but there's no excuse to quit."
As the sole provider for her family, she knows a thing or two about staying cool and calm in stressful situations. "Even as a kid, I was telling the other kids what to do and where to go," laughs the pregnant, married mother of one. "I was assigning tasks from a young age, so it seems that dispatching was a natural fit." Operating under pressure isn't always easy, but her soon-to- be growing family is the motivation she needs to keep going every single day.
In looking back, she realized that life was directing her down this path, and she needed to be on board for the ride. Born in West Hollywood, her father moved her family to Las Vegas when she was just three years old. Soon after, when she was in fifth grade, a good friend's mom who worked for a power company as a dispatcher invited the girls to come to her work and see her office. Arleny had never seen a maze of cubicles, and was in awe of the building. "They took us unto this room and it looked like something off TV," she remembers. "It was like the inside of a spaceship – it was so cool!" After watching her friend's mom work and seeing how things operated so seamlessly, she felt a pull towards becoming a dispatcher, and she later got her foot in the door with a Las Vegas taxi cab company. When the taxi market became unstable, she found SAS Services by randomly applying through a Craigslist ad. She loves her job and company and, most importantly, it allows her to keep her family afloat.
"I really enjoy going to the airport – people stop me and tell me they like the way I work. Hearing those compliments from people who have never before seen my face is so inspiring."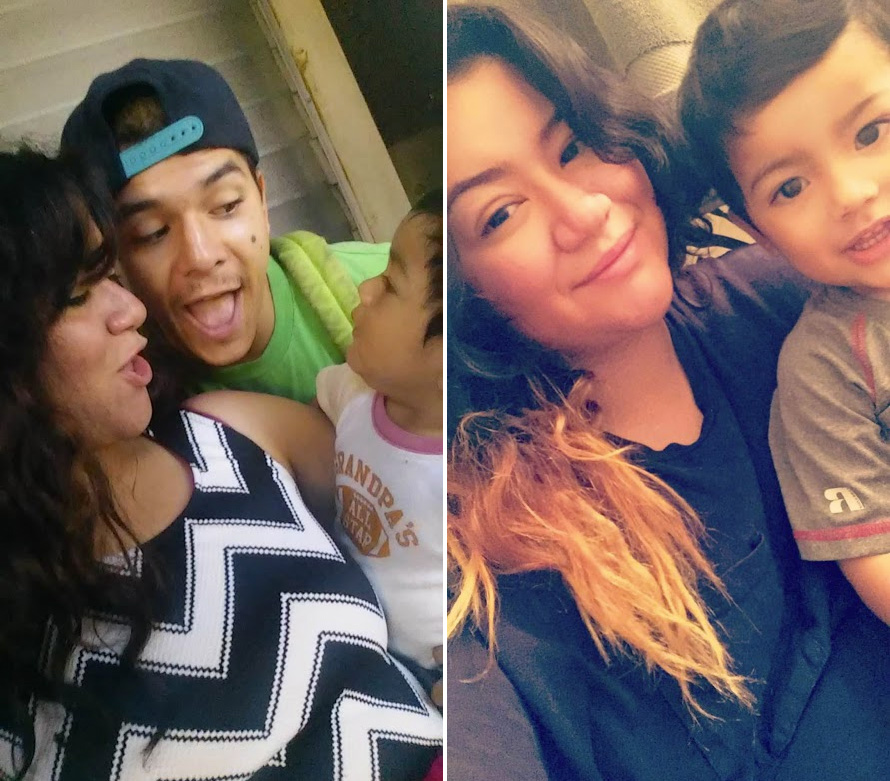 During her rare downtime, she's been known to let loose at a Zumba class, be the friendly neighborhood pool shark, catch a lacrosse game, or rock out to her favorite metal band, The Devil Wears Prada. In fact, she's such a big fan that she has the band's name tattooed on her wrist! As she lives her life each day, awaiting the arrival of a new baby, she seeks to extract as much joy and opportunity as possible and to be a better person for her kids. Failure is never an option, and the life she has made for her family continues to drive her forward in both work and play. Her motto is to put one foot in front of the other, and she is proud of where she's at and what she's accomplished – and she can't wait to see what the future holds.