Swissport is the world's largest aviation service provider. Over the last 25 years, the Zurich-based company has supported the world's leading airlines at over 300 airports worldwide. Swissport has always been at the forefront of innovation. By providing specialized ramp, passenger and cargo support to its aviation partners, it works continuously to enhance and optimize airport operations.
Swissport is focused on optimizing the aircraft turn process. In an effort to minimize the time an aircraft remains parked at the gate, the company's Innovations Team recently embarked on an initiative to standardize turn workflows across Swissport's global network. As part of this program, Swissport entered into a partnership with Springshot. The companies are now working together in Larnaca to turn this vision into reality.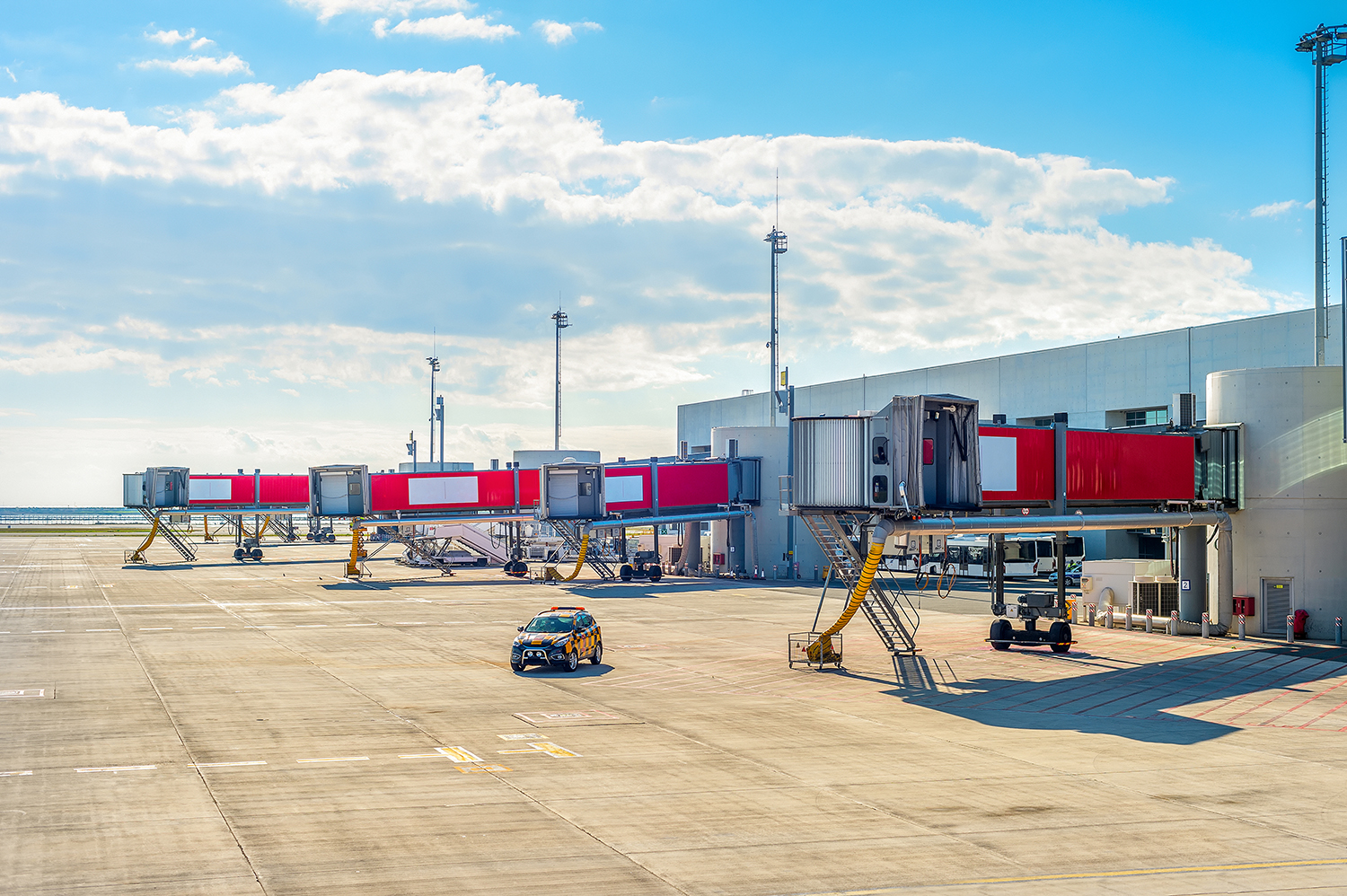 Larnaca International Airport (LCA) is the largest commercial airport in Cyprus. Built in 1974, LCA now serves over five million passengers per year. After a major renovation, operations were upgraded to meet increasing demand, with an expected nine million annual passengers over the next few years. Swissport selected LCA for the initial Springshot deployment given its innovative local management team and highly-capable frontline crew.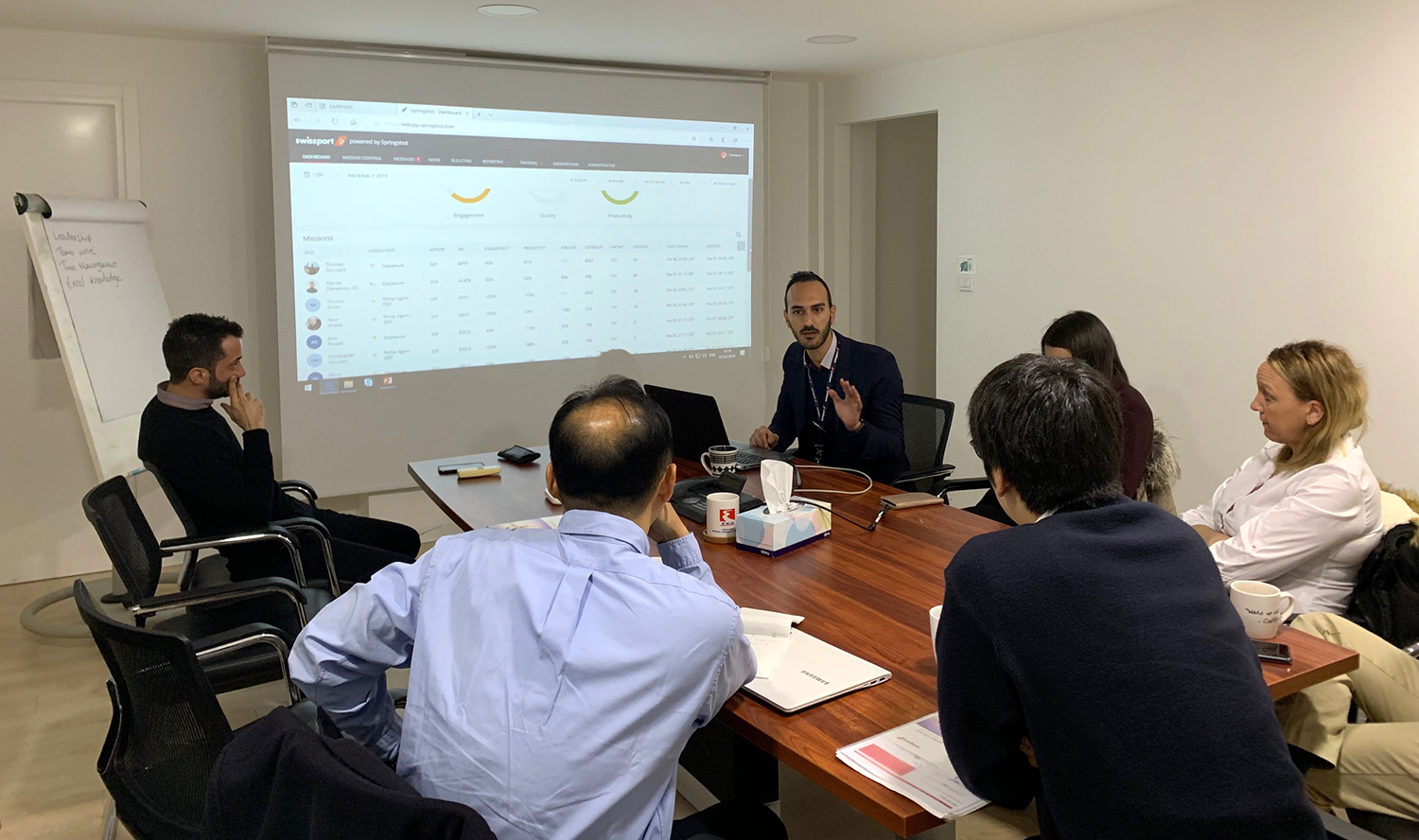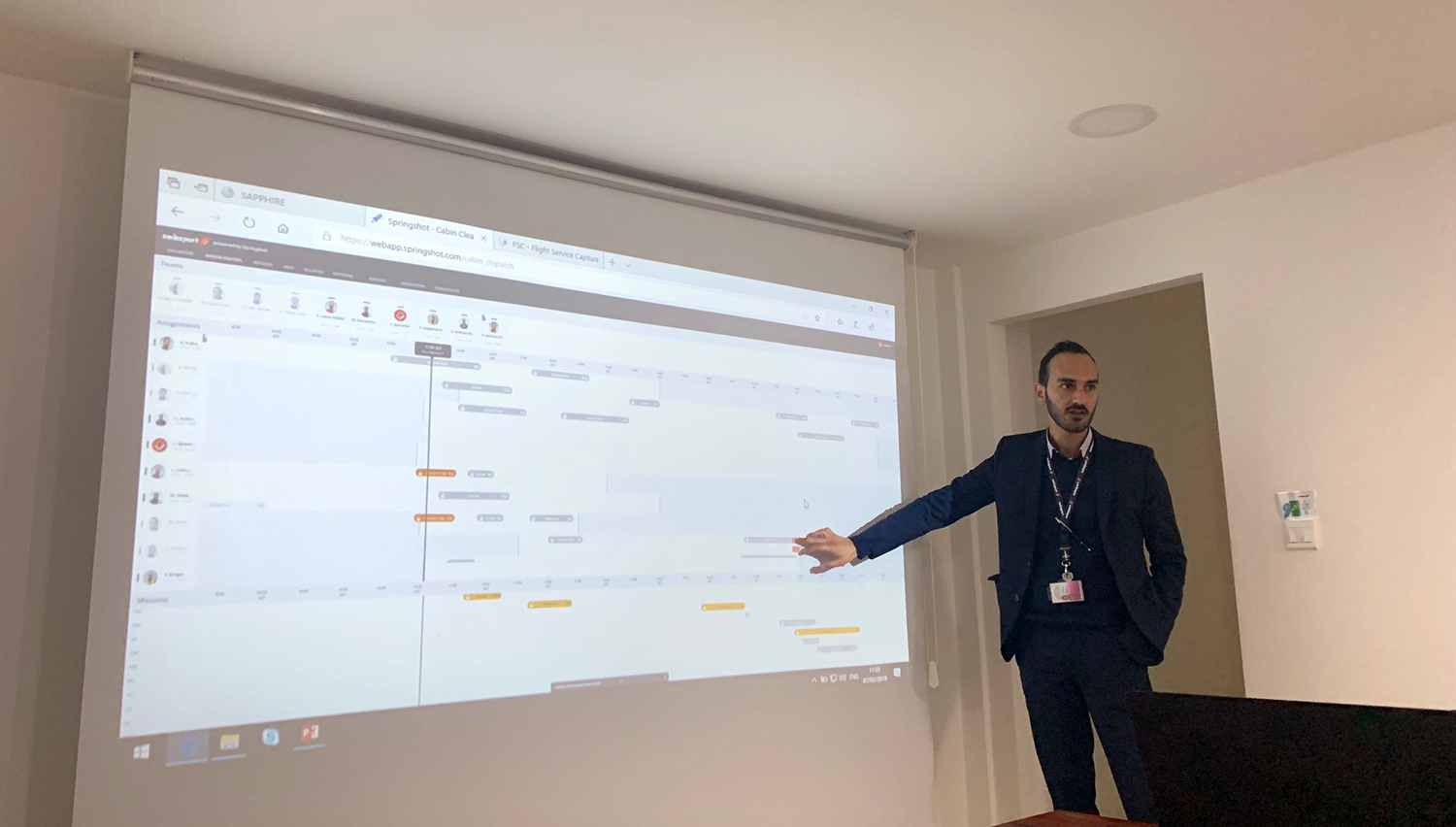 Swissport chose the LCA ramp team for the first deployment. Ramp agents are critical to the aircraft turn process. From supporting baggage movement, servicing lavatories and many other "below wing" tasks, ramp agents must work in concert to service the aircraft. A well-choregraphed ramp team ensures flights leave safe and on time.
Swissport is focused on helping its ramp agents better coordinate and collaborate with the allocators who oversee the ramp operation. Prior to Springshot, allocators built the ramp schedules manually using paper and spreadsheets, requiring up to four hours each day to build the next day's schedules. To make matters worse, given the impact of weather and other irregularities on an airport operation, these schedules were often outdated when the allocators arrived at the airport the next morning. This forced them to tweak the spreadsheets schedules on the fly, requiring additional effort and minimizing their effectiveness.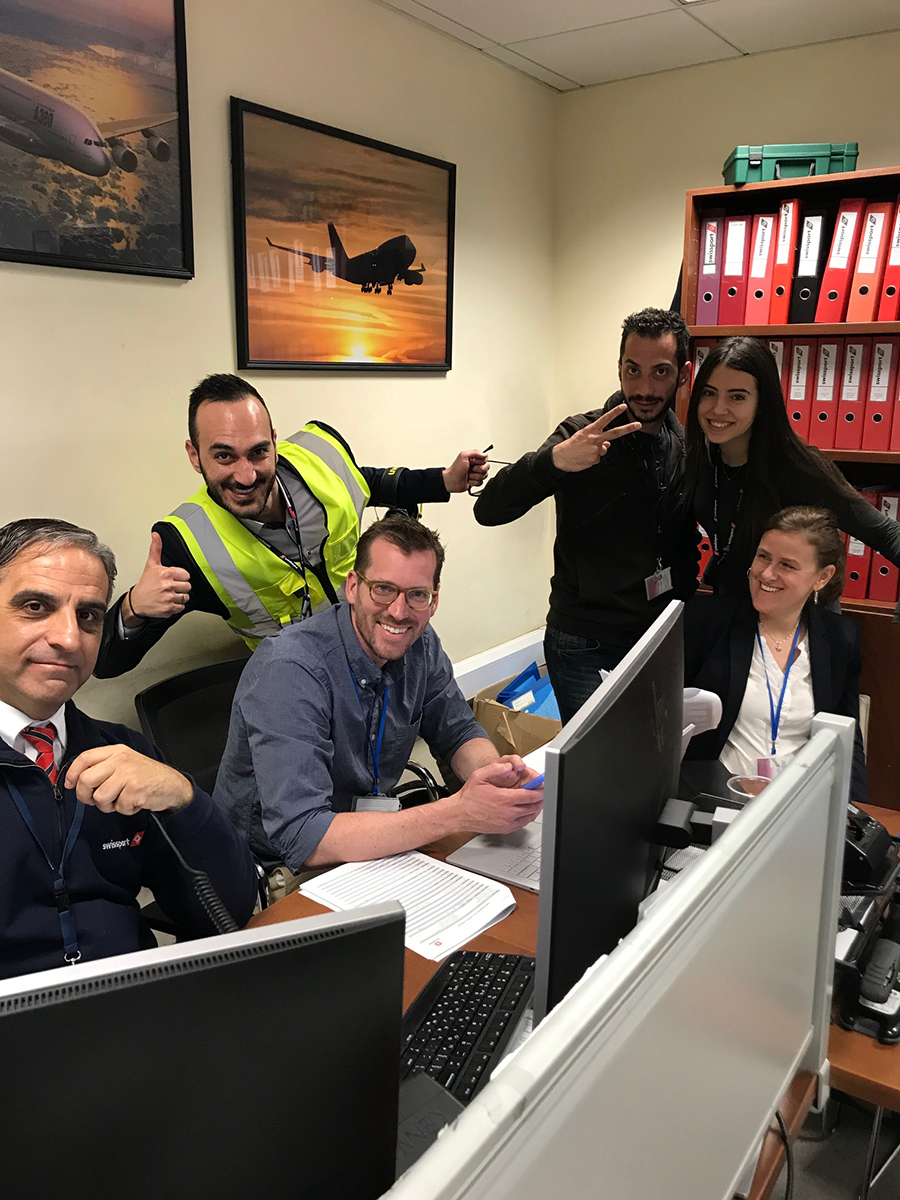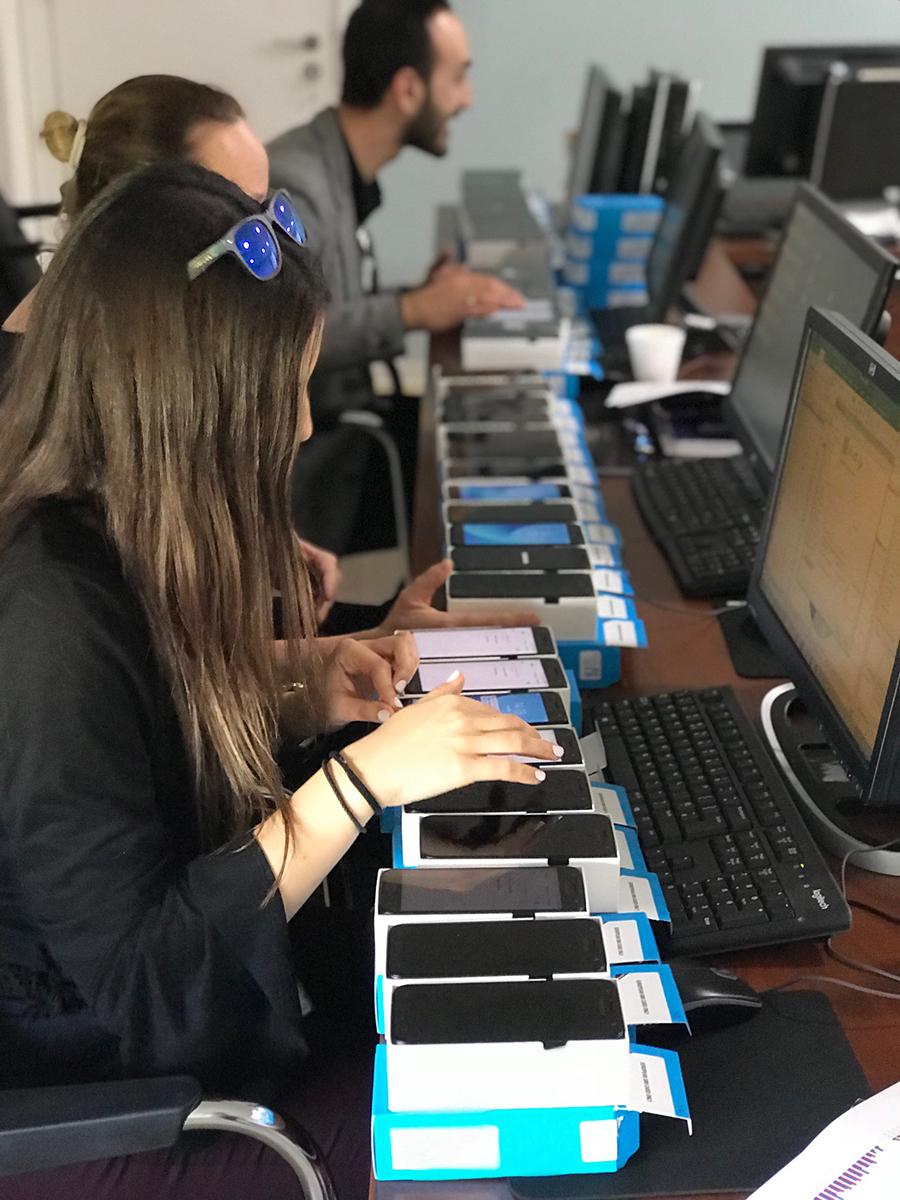 Springshot replaced these manual processes. After integrating with Swissport's internal systems, Springshot helped automate the entire scheduling process. Today, allocators can create schedules in advance, send daily tasks to ramp agents' mobile devices, and see when they are starting and ending their shifts. Using their mobile devices, ramp employees communicate easily through the Springshot app while checking off tasks throughout the day. In the event of flight delays or other operational issues, tasks and schedules adjust automatically in Springshot, alleviating hours of manual work.
Thanks to Springshot, Swissport allocators and ramp agents have visibility into—and control over—their entire shift. They have more time to plan, yielding quicker reactions and smoother operations. Given Springshot reduces unnecessary telephone calls and texts, ramp agents are also able to communicate more effectively. Most important, they are happier and more productive.
And off we go. Over the coming months, Swissport and Springshot plan to repeat this success across Swissport's operations in South Korea and Japan. Stay tuned.