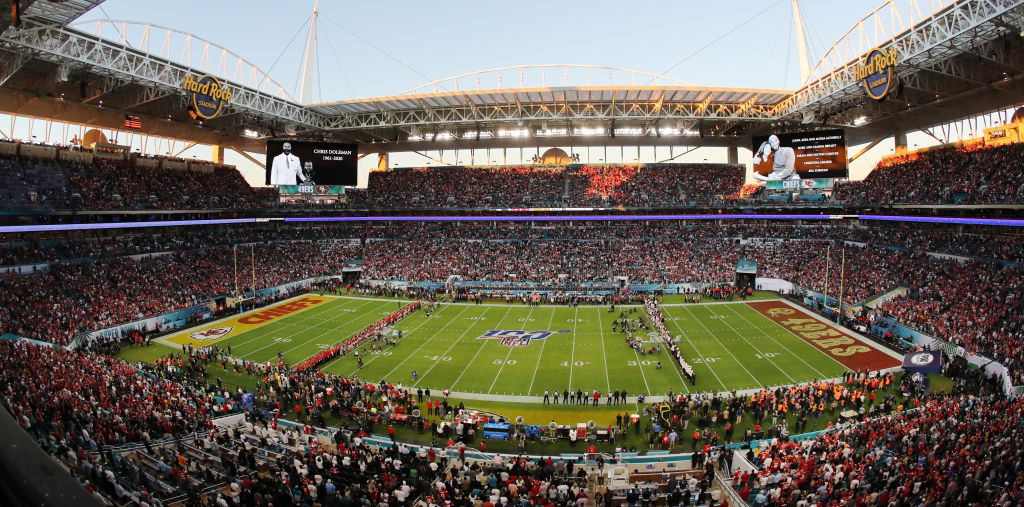 One Sunday in February each year, two teams battle for the ultimate prize in professional sports: the Lombardi Trophy. On February 2, 2020, over 60,000 screaming fans witnessed the Kansas City Chiefs defeat the San Francisco 49ers to take home their second Super Bowl title. While the stakes were high for the teams on the field, they were equally high for the off-the-field team tasked with providing the fans – and 100 million viewers at home – with a safe and memorable Super Bowl experience.
Every part of Super Bowl Sunday is meticulously planned and staffed. While the teams on the field include 53 players and a few dozen coaches, trainers and front office staff, the team off the field includes thousands of parking attendants, security guards, concessionaires, ushers, ticket takers, and other stadium personnel. While largely unnoticed and unseen, this crew works tirelessly to ensure a smooth, safe and seamless operation before, during and after the game.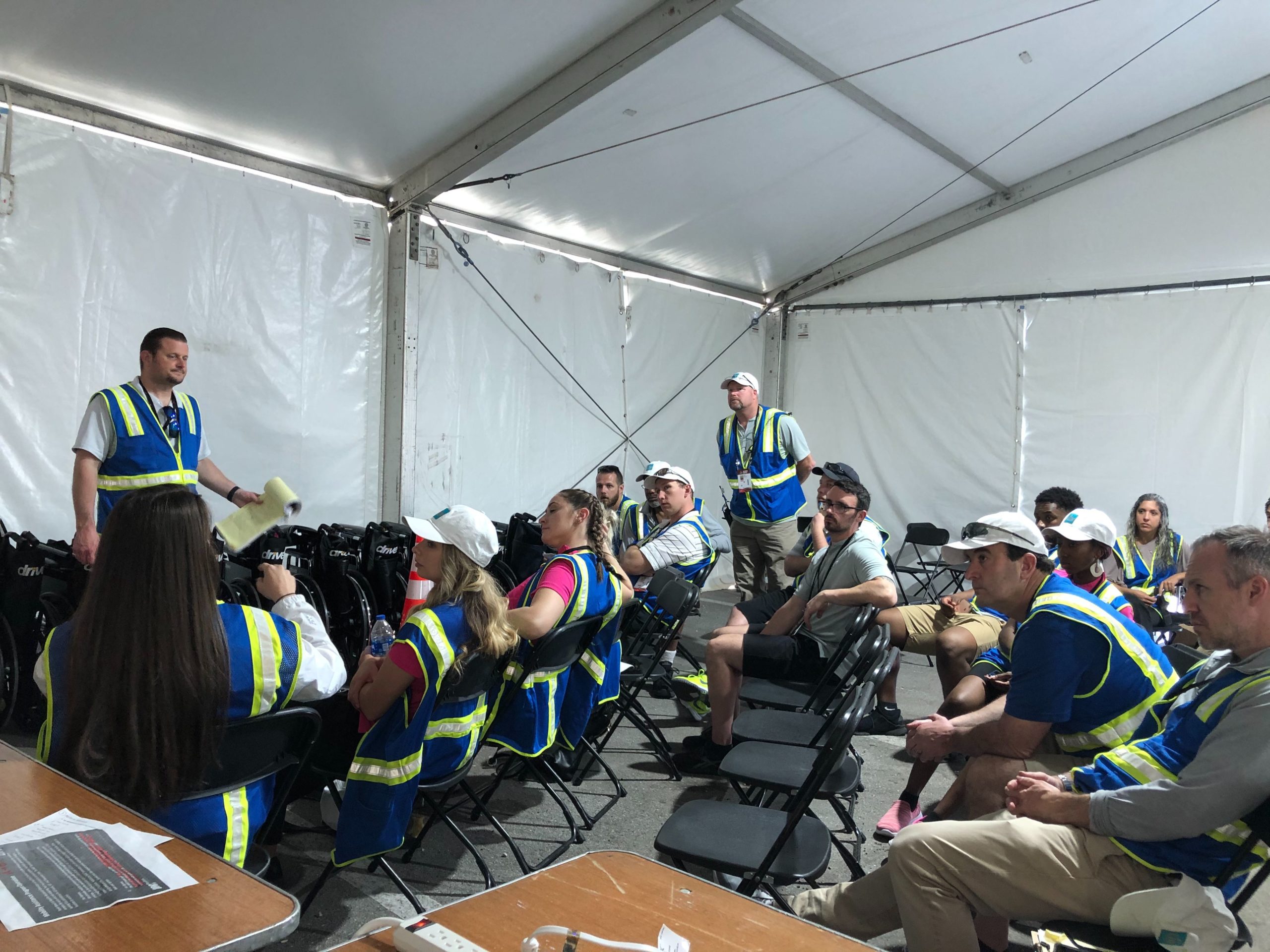 Outside the stadium, hundreds of team members provide guests with seamless entry and exit to the stadium. These unsung heroes assist the elderly and mobility-impaired by providing wheelchair assistance and golf carts rides. For Super Bowl LIV, this group was led by SP+ Gameday, an elite event management company that supports some of the nation's highest profile sporting events like the Super Bowl and Kentucky Derby. Called upon to amass an army of team members to support a one-day event, the Gameday team excels at delivering a world class experience for a discerning gameday clientele.
To support Super Bowl LIV, Gameday searched for a software partner to help power its operation. Given time is of the essence at a Super Bowl, it's critical that team members pushing wheelchairs and driving carts timely assist fans to and from their vehicles, and transport them to lounges, concessions, seats and suites. Keeping track of guest needs, team member activity and job completion is a complex operation. That's why, in preparation for Super Bowl Sunday, Gameday approached Springshot looking for a solution to support these services.
In mid-2019, after attending a demo highlighting Springshot's capabilities, Gameday chose Springshot as its technology partner. Showcasing its ability to easily configure the Springshot platform to meet the custom needs of any event, the Springshot team modified the web interface and mobile application to meet the special needs of a football game at Hard Rock Stadium. Down to the smallest detail, including a football-themed design configuration for the Gameday attendants, Springshot looked and felt like a custom-built Super Bowl application.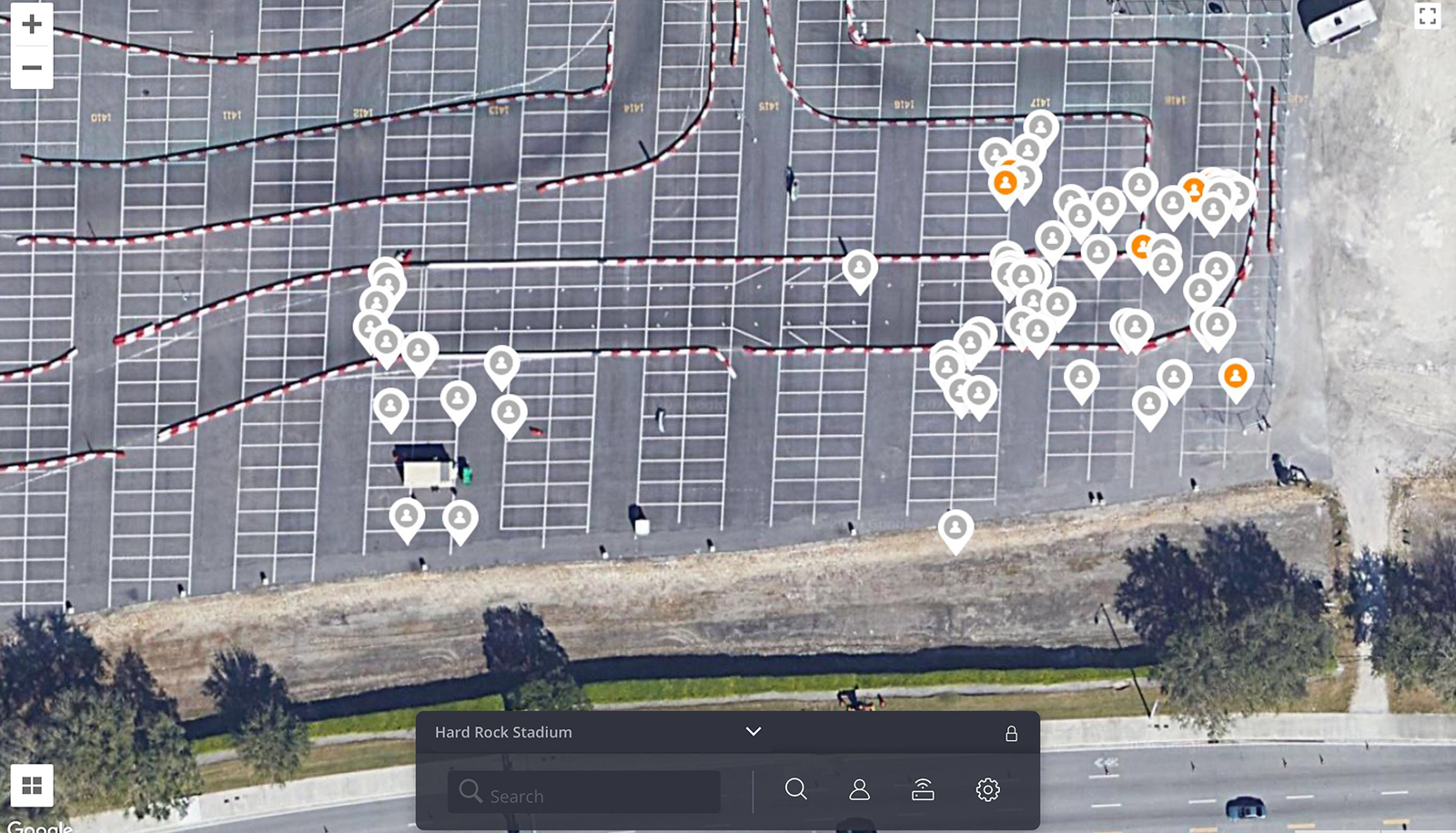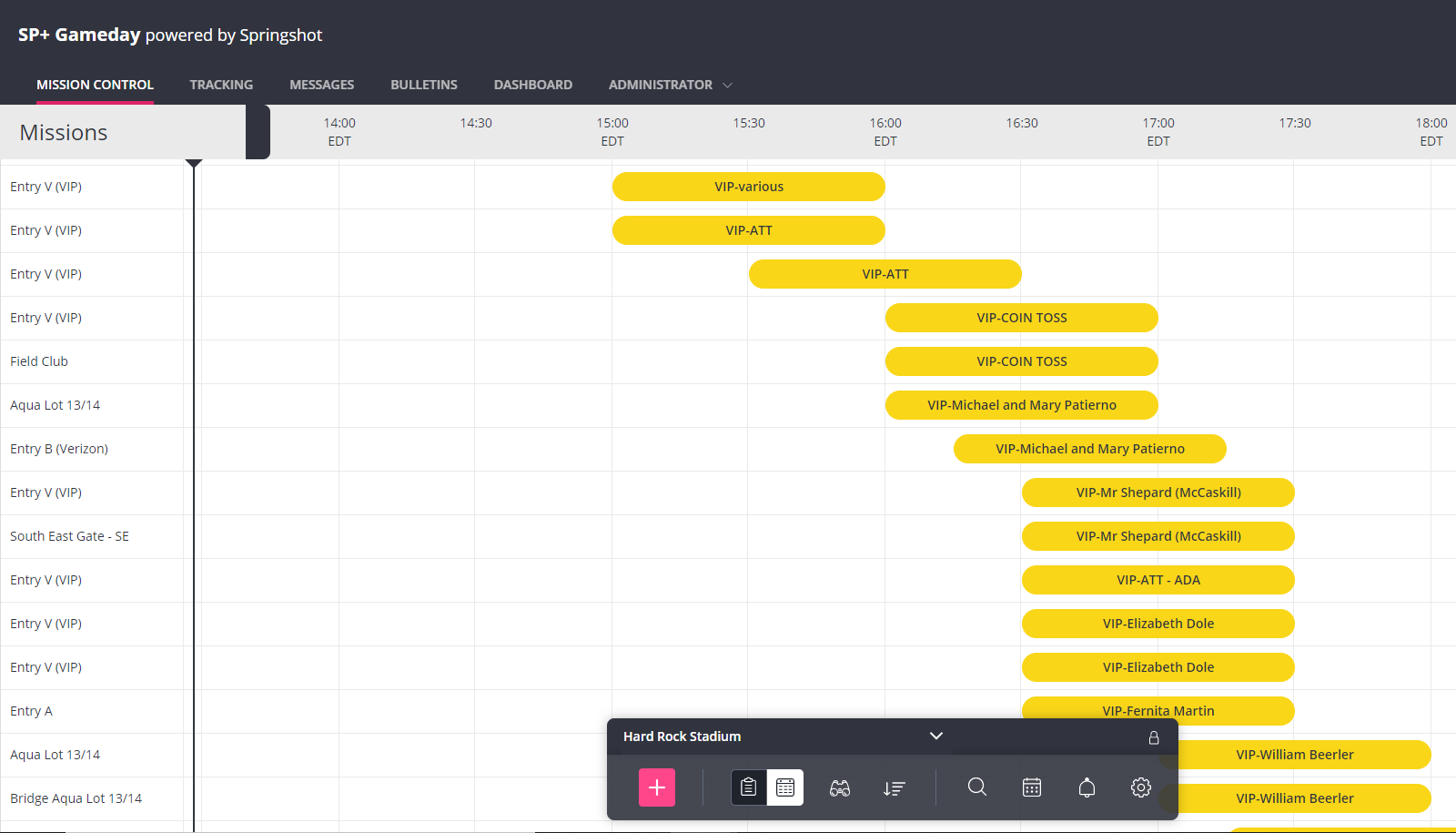 I love that I can actually see where the staff is!
Robert M., Gameday Wheelchair Dispatcher
During game week, the Gameday team was not alone. Two members of Springshot's Customer Success team worked onsite to support the operation. While in South Florida, they revised workflows and interface settings on the fly, trained Gameday's managers and staff, and worked closely with the Gameday team to prepare for the event. At the last minute, they even helped configure Springshot to support a VIP party at a South Beach hotel a few nights before the game.
With Springshot's support, the SP+ Gameday team executed flawlessly on Super Bowl Sunday. That morning, attendants arrived for a brief refresher course on how to accept and perform missions on the Springshot app, which they had downloaded via the app stores for their Android and iOS devices. As guests began arriving for the game, Gameday's dispatchers easily assigned missions, tracked the attendants and cart drivers on Springhsot's interactive map, and made sure the right people were assisted at the right time. By making complex operations easily digestible in a single user interface, Springshot gave dispatchers visibility into every minute of activity.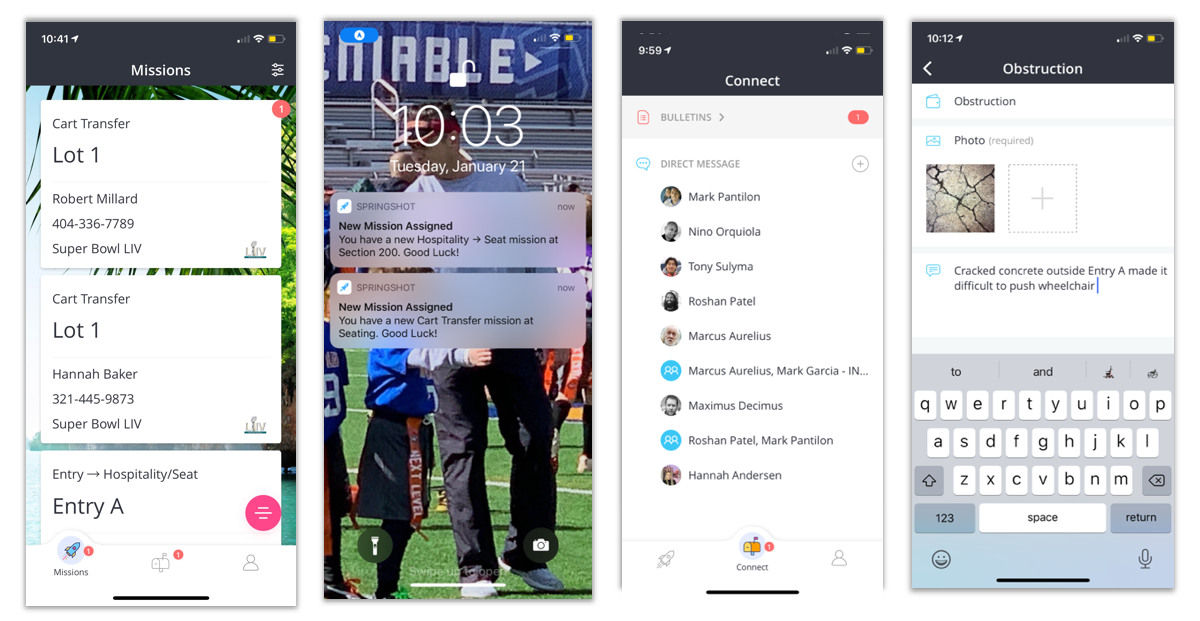 Springshot's data analytics also carried the day. Given Springshot configured the Super Bowl mobile workflows to capture where guests sat during the game, Springshot was able to deliver reports after halftime that allowed dispatchers to strategically position attendants for as speedy exit following the game. Following the game, Springshot also delivered reports that identified how many miles each attendant traveled during the game and where they were positioned during the fourth quarter. Springshot and Gameday continue mining the data from Super Bowl LIV to tweak and optimize performance for future events.
Springshot looks forward to a great relationship with its new partner. While the Chiefs may have emerged victorious on the field at Super Bowl LIV, SP+ Gameday clearly emerged the off-the-field champion.